Repair your bike without leaving home
1
4
0
1
5
7
Repairs done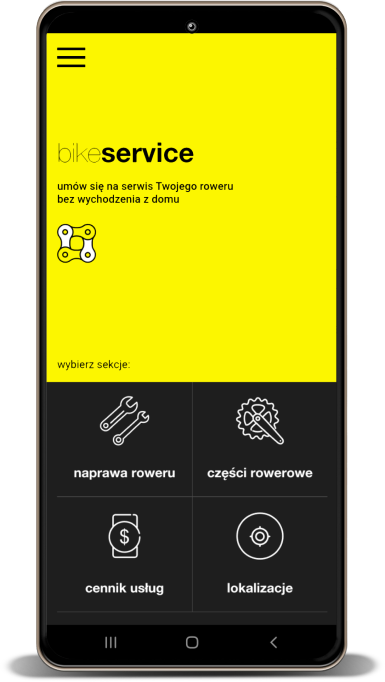 With the BikeService app
you book repair appointments 24/7
Bicycle repair
Choose the workshop where you want to repair your bicycle. Mechanics will professionally perform any service offered. At some points, door-to-door transport is available. So you don't have to worry about anything!
Service prices
Every workshop must have a price list of its services. Before you decide on a repair at the place of your choice, read the full offer beforehand. Remember that the price may differ from the actual price for non-standard repairs or those requiring more attention.
Repair history
If you can't remember when your bicycle was last serviced, then this option is for you! You can collect information and create a personalized service book!
See how it works
Find a workshop in your area
and trust the professionals
Locations
No matter where you live or how much time you have to search for a service online, with Bikeserviceapp you will find a workshop that is in your immediate area. By using our portal or app you will save time and receive a high standard of repair service!
A free app to help you service your bike.
By downloading the app, you save time searching for the right bicycle service. You don't need to know anything about it, choose the best option for you and trust the specialists!